Bread Slicer Blades and Blade Resharpening by Abtek IBE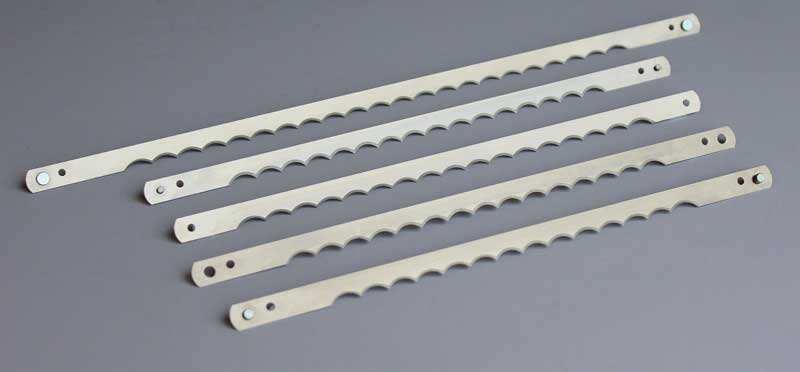 Who we are
We are a specialist bakery engineering company based in Ipswich, Queensland. We have a very proud and trusted name in manufacturing bread slicer blades since 1988.

We pride ourselves on the quality and durability of our blades.
---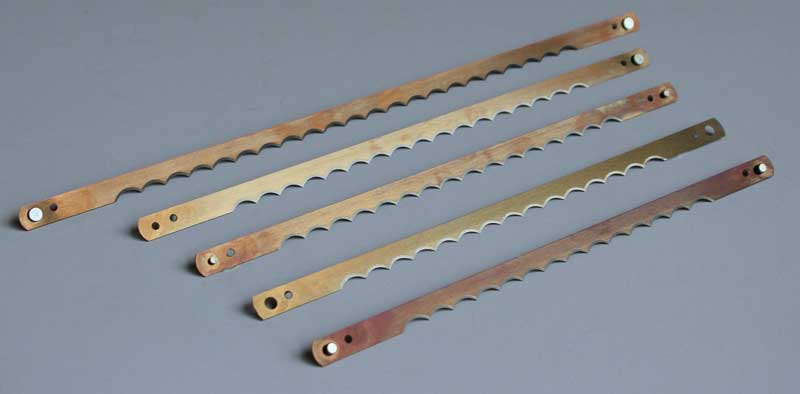 Our Blades
Our range covers the popular blades used in most bakeries around Australia such as National, Vic Ewen, Seton 370JC as well as over 30 other different types of bread slicer blades. (see our lengths and description chart below)
Our blades are available in
Stainless Steel, Carbon Steel
and increasingly popular
Teflon coating
on a range of blades.
Because we are the manufacturer, we are normally able to make special orders to suit the most obscure bread slicer.
---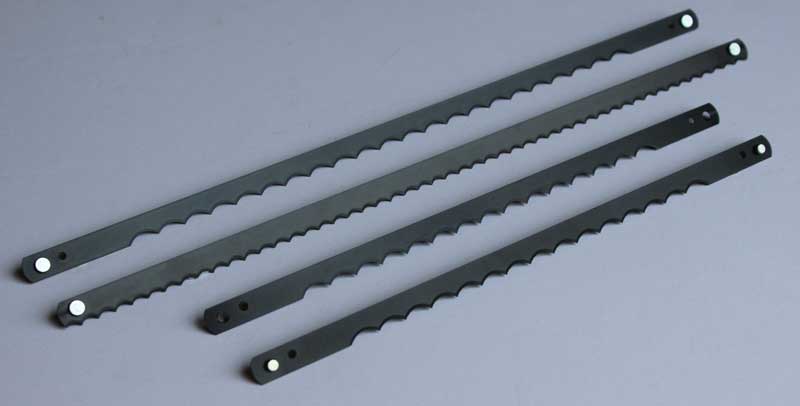 Curlflow Brass Hangers and Blade Tensioners.
To maximise the investment in your blades, we also operate a blade sharpening service as well as supply the bits and bobs that hang off the blades in your slicer such as Curlflow Brass Hangers and Blade Tensioners.
---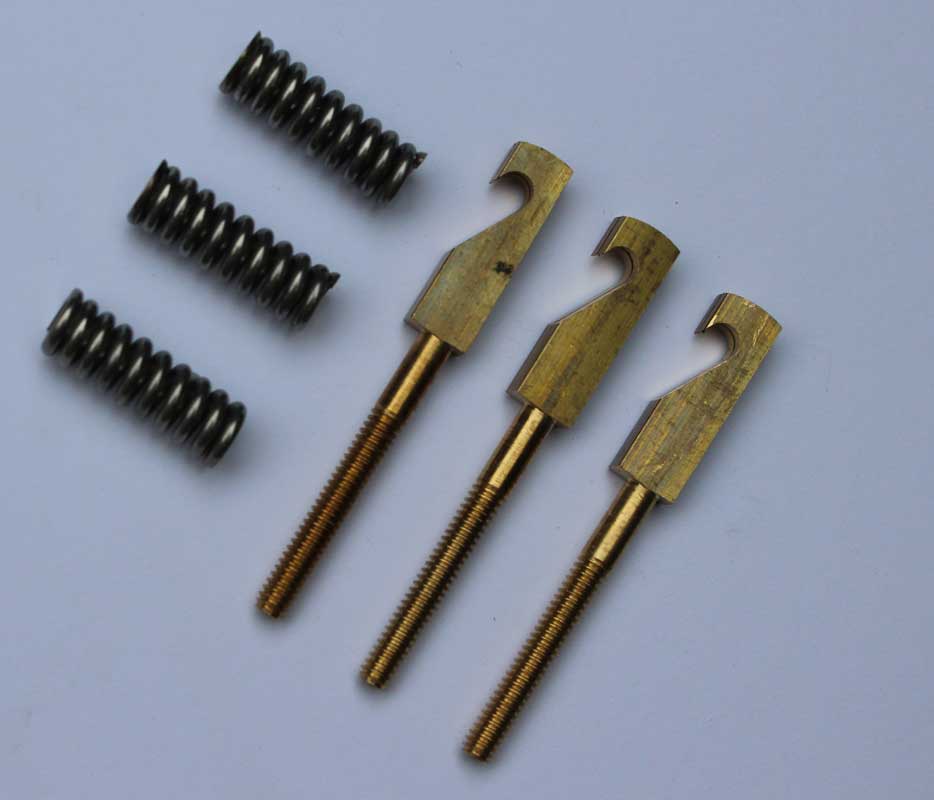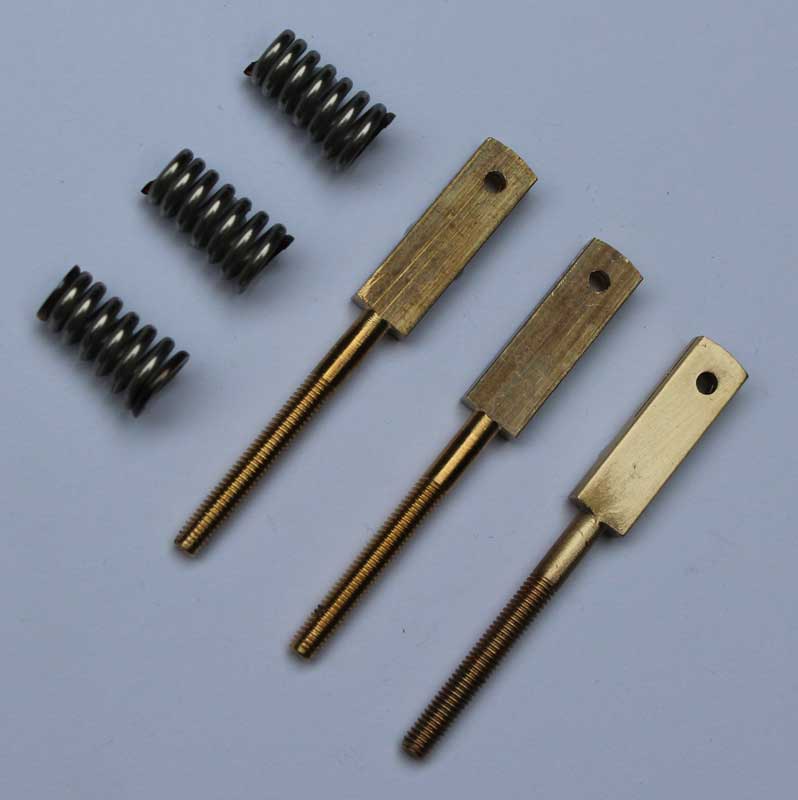 ---
As you are buying direct from the manufacturer, you can expect our prices to be very competitive.
How to order.........
Simply call us on (07) 32021326, fax (07) 32818342 or
e-mail
us
and our friendly and helpful team will assist you.
We supply Australia wide overnight deliveries to most areas.

Our opening hours are:
Monday -Thursday 7.00am - 3.30pm
Friday 7.00am- 1.00pm
Lengths and Description
Stainless Steel and Carbon Steel Available
| Description | Length Centre of Rivets | Dia. Of Rivets Or Holes | No. Of Rivets Or Holes |
| --- | --- | --- | --- |
| Austbake Formosa | 265.5mm | 6.35mm | 2 Rivets |
| Brown & Kidd Short | 305.0mm | 6.35mm | 1 Rivet |
| Daub | 296.0mm | 5.50mm | 2 Holes |
| Dumbrill | 305.0mm | 6.35mm | 2 Rivets |
| Express | 293.5mm | 6.35mm | 2 Rivets |
| Fyna/Supreme | 323.5mm | 6.35mm | 2 Rivets |
| Jyde | 258.0mm | 5.50mm | 2 Holes |
| Kuhn | 300.0mm | 5.50mm | 2 Holes |
| National | 359.0mm | 6.35mm | 2 Rivets |
| Oliver | 260.5mm | 4.50mm | 2 Holes |
| Paramount | 265.5mm | 5.00mm | 2 Holes |
| Pelkman B&K Medium | 278.5mm | 6.35mm | 2 Rivets |
| Seton 310 | 207.0mm | 4.75mm | 2 Rivets |
| Seton 370 CC | 250.0mm | 4.75mm | 2 Rivets |
| Seton 370 JC | 259.5mm | 4.75mm | 2 Rivets |
| Simplex | 293.5mm | 4.75mm | 2 Rivets |
| Sinclair | 293.0mm | 4.75mm | 2 Rivets |
| Sono | 293.5mm | 6.35mm | 1 Rivet |
| Vergo | 259.5mm | 6.35mm | 2 Rivets |
| Alpi | 256.0mm | 5.50mm | 2 Holes |
| Machine 2000 | 287.0mm | 4.75mm | 2 Rivets |
| Vic Ewan/Jacaberg 271 | 271.0mm | 3.15mm | 2 Pins |
---